---
Cyberspace Operations
CYBER CIC developed and assessed the Indiana National Guard's strategy and resource plan for CyberTropolis at Atterbury-Muscatatuck Center for Complex Operations.  
CYBER CIC assists PEO-STRI with identifying and supporting the Reserve Component cyber training requirements for the DOD Persistent Cyber Training Environment. 
CYBER CIC, LLC Founder is an authority at the nexus of Department of Defense and Army policy, strategy and requirements for Cyberspace Operations. 
As the Cyberspace Division Chief, co-authored the Army Cyberspace Strategy for Unified Land Operations 2025 positioning the Army to fight and win in cyberspace by building capacity along five lines of effort: build the cyber workforce, operations, capability development, facilities, and partnerships. 
Managed and coordinated the Army's plan to identify, prioritize and remediate weapon systems and communication platform cyber vulnerabilities that Congress subsequently supported with funding. 
Deep experience in establishing the Cyber Training Range Executive Agent and Persistent Cyber Training Environment roles and responsibilities.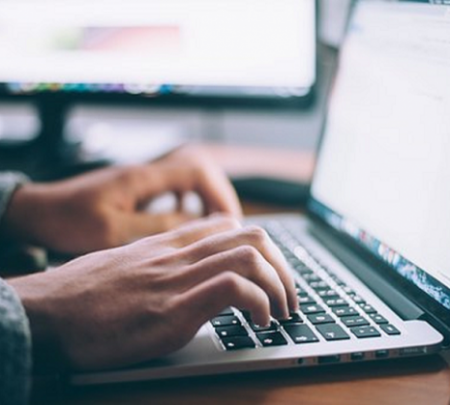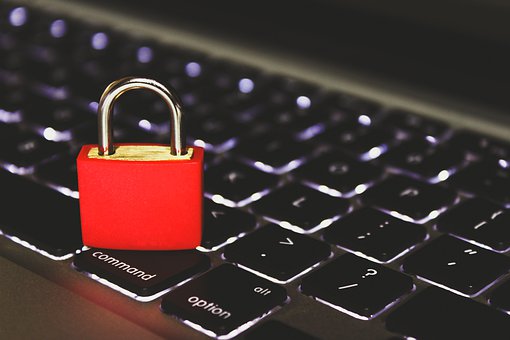 Information Security
Information Security includes the cybersecurity within cyberspace operations and a whole lot more.  CYBER CIC's founder has the operational experience and extensive holistic security training to help you develop an information security strategy.

 – Multiple deployments with Special Operations Forces 
 – Operations Security Officer Course, Fort Hood, TX 
 – Information Security Familiarization Course, National Security Agency Cryptologic School, Fort Meade, MD 
 – Operational Computer Security, National Security Agency Cryptologic School, Fort Meade, MD 
 – US Army Standardized COMSEC Custodian Course, United States Army Signal Center, Fort Gordon, GA 
Cognitive Security
Protecting data and information is important. The ultimate reason for protecting them is to protect your organization's and your customer's decision space.  Sometimes bad things happen despite the best planning and execution. Take a look at the bigger picture and develop a strategy to manage the crisis you planned to avert. 
Partnered with Corvus Consulting, CYBER CIC collaborated on a cyber electromagnetic activities and signals intelligence communications strategy for a client to assure resourcing and customer support.  
As the Information Operations Chief leading over 30 personnel in a combat situation for over 14 months during the 2007 Surge in Baghdad, Iraq, CYBER CIC's founder planned, managed, and assessed the Multi-National Division – Baghdad $10M communication campaign that improved Iraqi support for Coalition Operations in Baghdad by 42%.

 – Substantial Interagency coordination 
 – Multi-national partner coordination and development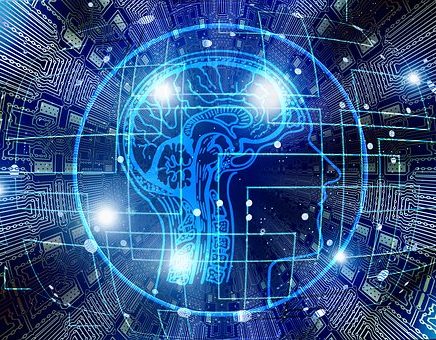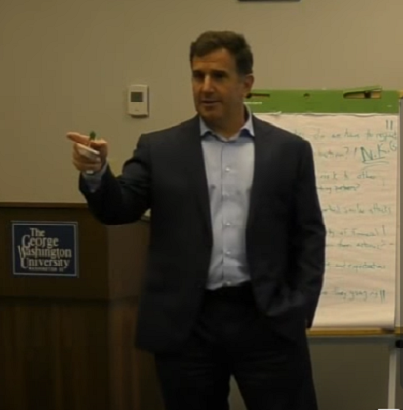 Courseware
CYBER CIC improved the US Army's Information Warfare wargaming capability with a thorough report detailing required actions to complete a digital and analog wargame. 
As a DOD Highly Qualified Expert, CYBER CIC's founder developed a comprehensive cyberspace operations wargame roadmap for the National Defense University College of Information and Cyberspace. 
Served as guest lecturer to graduate and undergraduate level students:
– George Washington University – Cyber Defense Strategy
While on active duty, CYBER CIC's founder made significant improvements in DoD training and education:
 – Trained and educated over one thousand Department of Defense military and civilian students in the art and science of defense Command, Control, Communications and Computers and Information Operations planning 
 – Reduced student time away from primary job duties by 20% by developing a template for blended learning in the Defense Information Operations education curriculum 
 – Supervised the development of an approved curriculum for the operationally focused Joint Cyberspace Operations Planners Course to support all nine US Combatant Commands 
 – Established the college's first-ever Cyberspace Elective offering professional military education students the opportunity to integrate cyberspace operations into military strategy 
 – Maintained Middle States and PAJE Accreditation